pics as said (:

new FLAT phone .mine's like two times the size of hers .LOL

until now i havent eaten the sweet ,hurhurs .
it's supposed to be like a fortune sweet ,tells your luck der .
i cant bear to eat it lar ,haha =x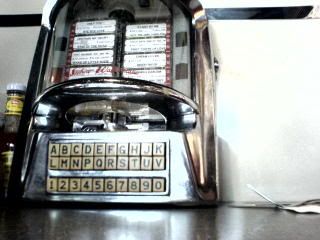 ate at Billy Bombers the other day while going out with piggydarling&gang .
Billy Bombers really cost a bomb ,lol .
actually okay lar ,nice food with
BIG
servings !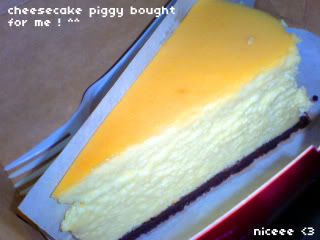 cheeeeesecake !
bought by piggydarling for ME !
see she dotes on me soo much ! <3
random pic/pigs (pun intended) .LOL .given by random dears&darlings !
biggest one given by piggydarling ,hurhurhur ! (x

i smile when you smile ,
i cry when you cry ,
i laugh when you laugh .
everything we've been through together .
darlingiloveyou<3
6

days to me&darling's

10

months !