I was such a fool to think this would work.
My tears accompany to sleep mostly, and I wait stupidly.
I should have known it'll never work.
If you'd just pull me back, my fragile heart will listen.
Even if you tell me 1 + 1 = 3, I'll believe you.
I really shouldn't listen to emo love songs at this hour.
They confuse my brain and make irrelevant tears fall.
Funny enough I was just laughing at a comedy 30 minutes back, but being alone - it does things to you.
I miss you so much. Fuck this shit.
---
I thought that since I was doing backdated posts, might as well go back to the very beginning.
The pictures below are from last year's
February
(Yes, I know lol) trip to Malaysia. We went to Penang, Cameron Highlands but mostly stuck around Kuala Lumpur.
I vaguely remember the air tickets were mad cheap, me and my mom got
return
air fares, for 2 people we paid only S$128. Including taxes. It pays to book early, so remember that tip!
It's been awhile since we returned - so Mom wanted to take a walk around. This was around my uncle's neighbourhood.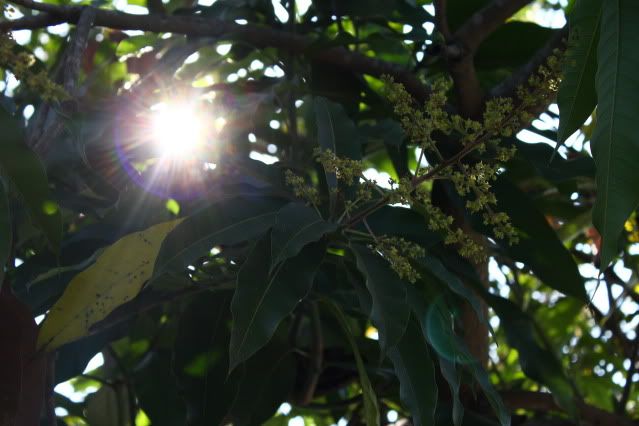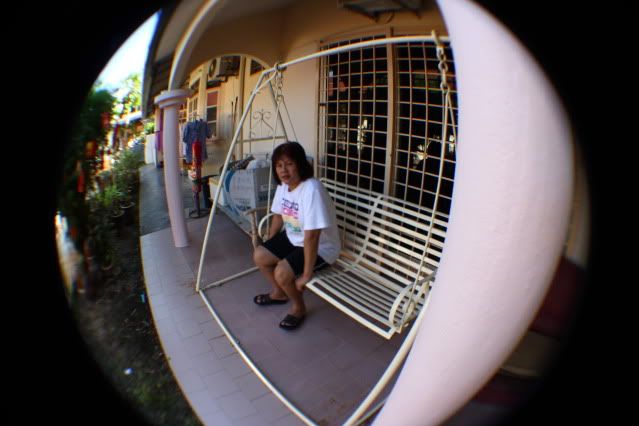 This swing chair goes waaaay back - it used to be at my Grandmother's, but now they rented out the old house to someone so it's now at my uncle's.
I remember me and my cousins sitting on this chair and talking when I was super small, like 7 or 8 years old. It used to be a sky blue kinda color but I guess they repainted it.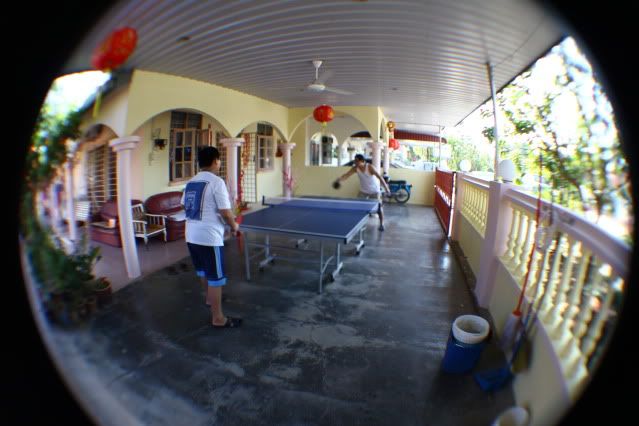 Prior to this trip, we hadn't went back to Malaysia for about 3 - 4 years already. Almost couldn't regconise my relatives, to be honest.
Man, I was skinnier back then. (*sad)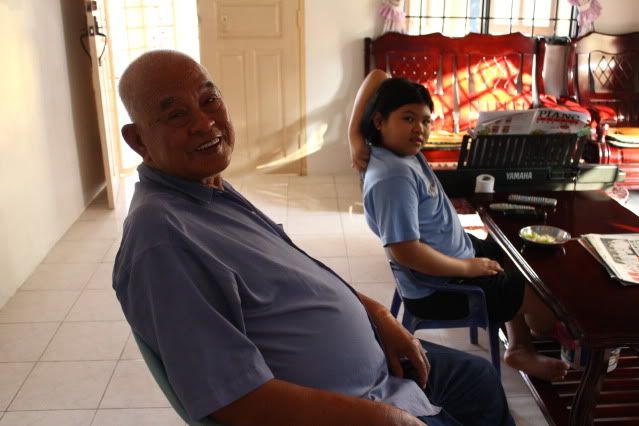 Grandfather and Granddaughter in similar poses. My Grandfather has that kinda fatherly look about him don't you think?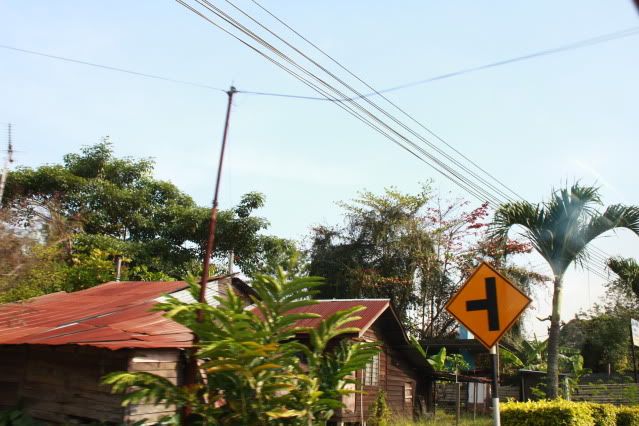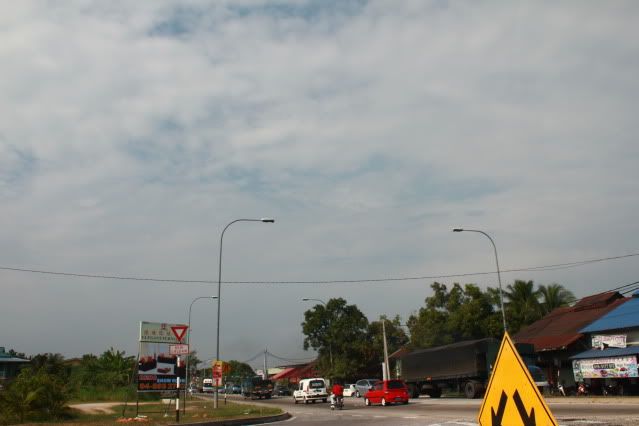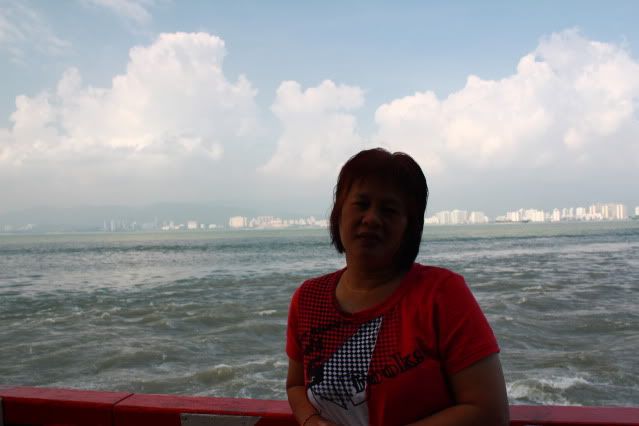 I think we were on a ferry to Penang.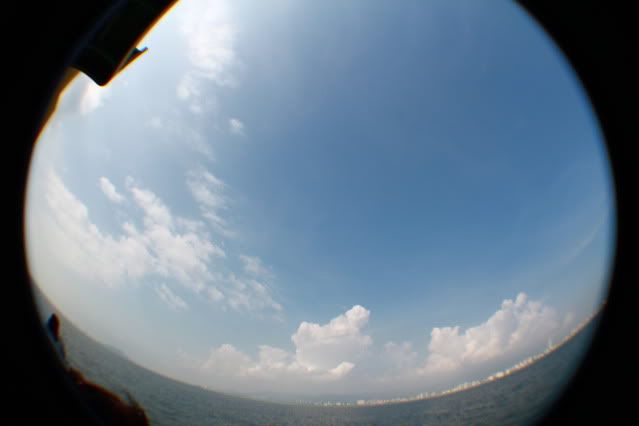 It wasn't on my first time on board ships like this, but I still remember my first time - I asked Mom if the ship was able to take so much weight, and if we would sink. Haha.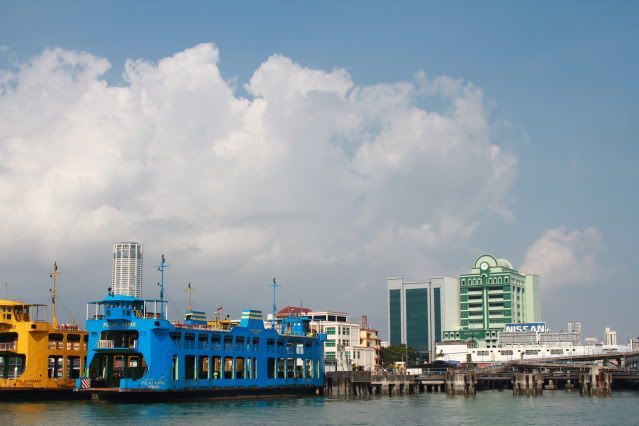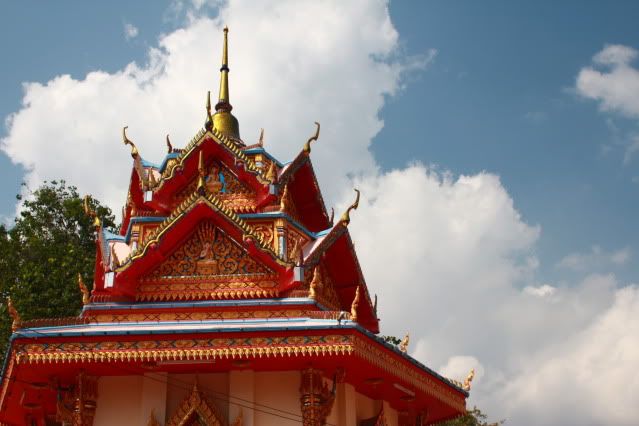 Relatives always liked bringing us to temples.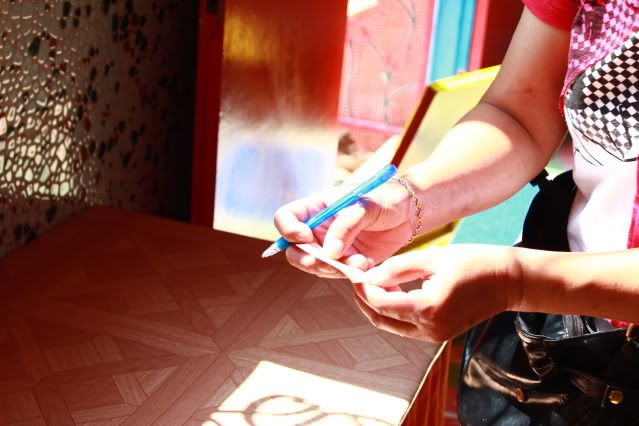 Mom writing her blessings for our family to be given for prayer (or something.)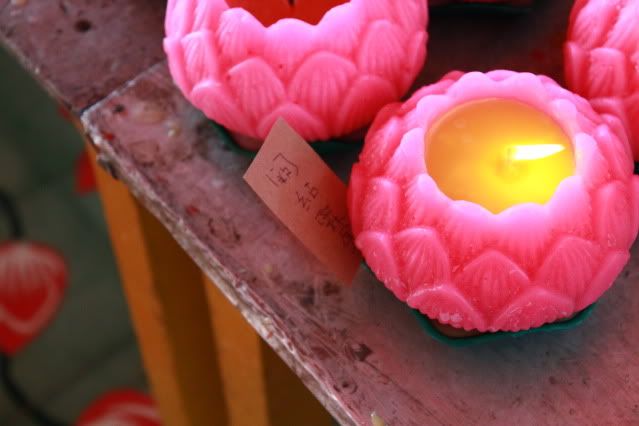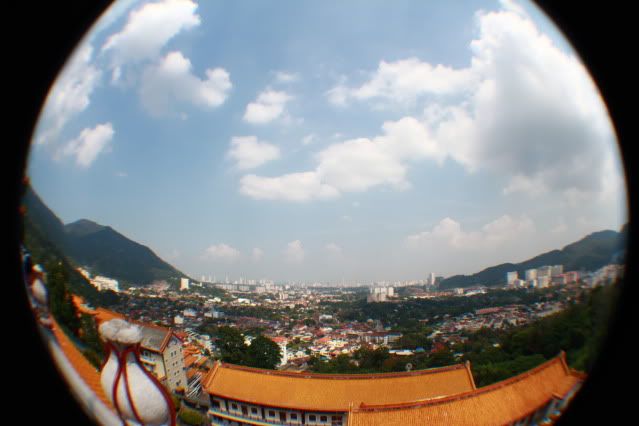 Another temple atop a hill. Glorious view of the city, if you ask me.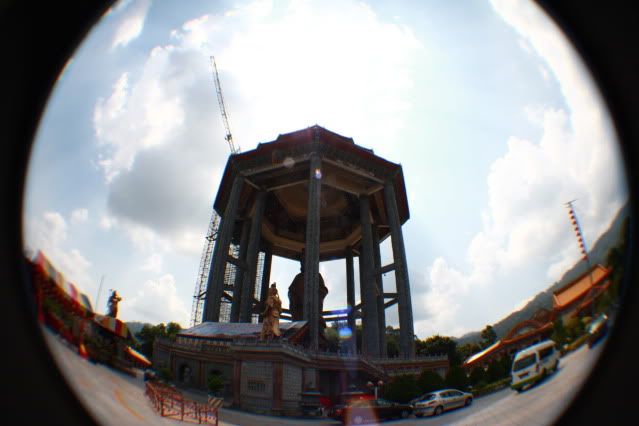 They had this statue in the midst of upgrading works. Hmm.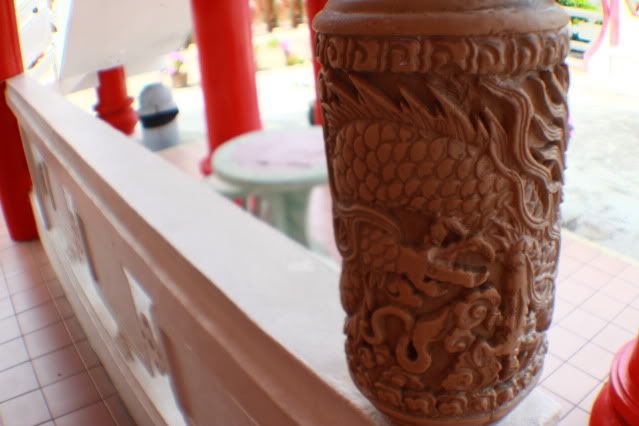 Even simple pillars in temples have intricate details.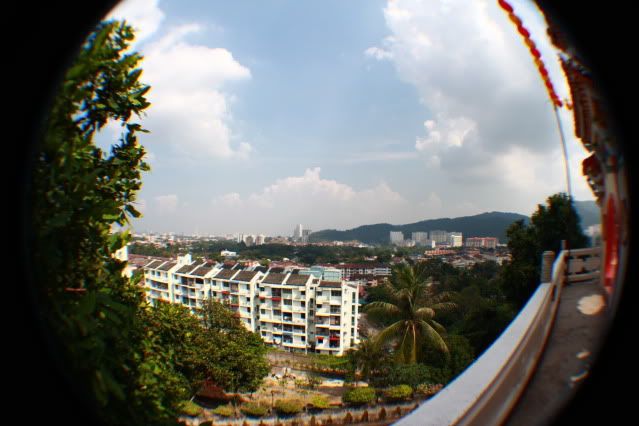 Mom has to have this everytime we go to Penang. It's the famous Penang laksa, and unlike Singapore laksa, this has a more kind of sour & spicy taste which I am not fond of.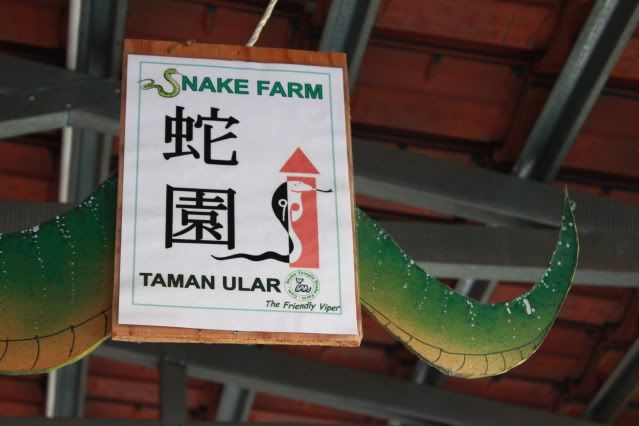 We then went to a snake temple. I always liked going there (Seeing as how my zodiac is the Snake.)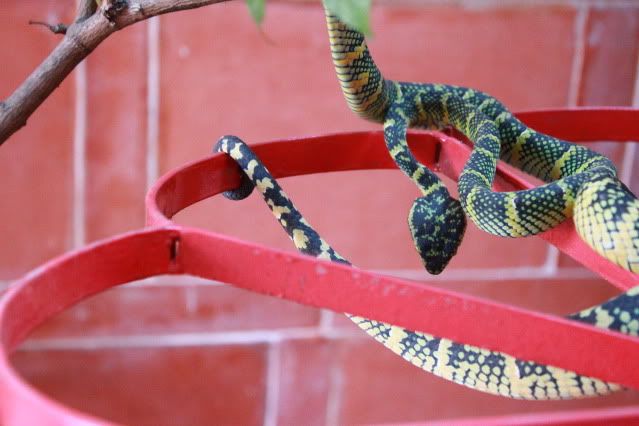 Tons of snakes in the temple, but I'm gonna leave you with just one picture. Yes, it's not caged.
Lo-hei.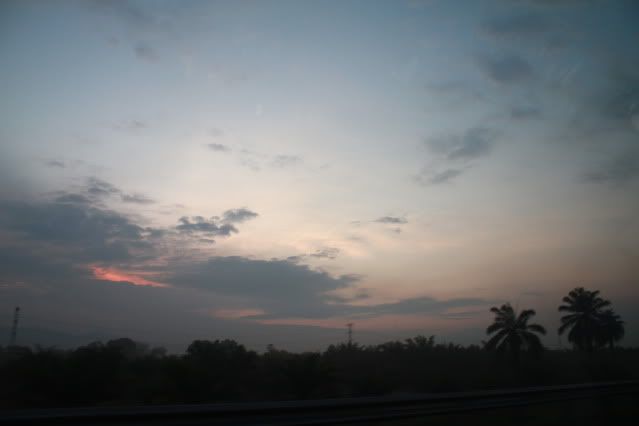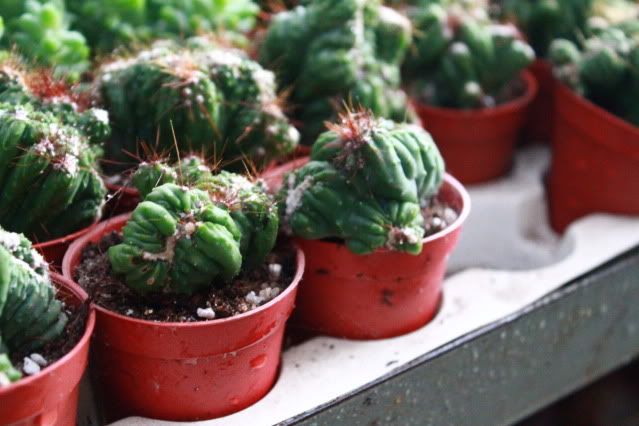 This was Cameron Highlands.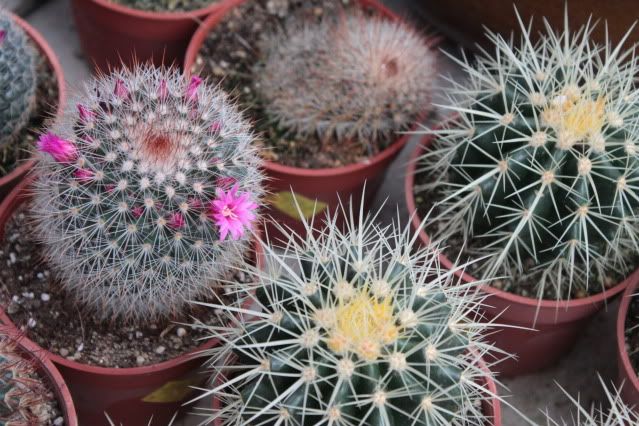 It weren't that cold, to be honest. Maybe 25 degrees the lowest? We were at a vegetable farm here. Admission costs RM$2 a head.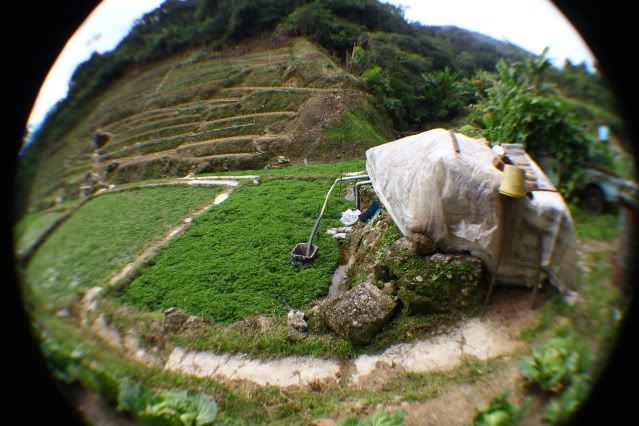 They grew cabbages and spinach's and what not. (Can't remember, don't like veggies anyway.)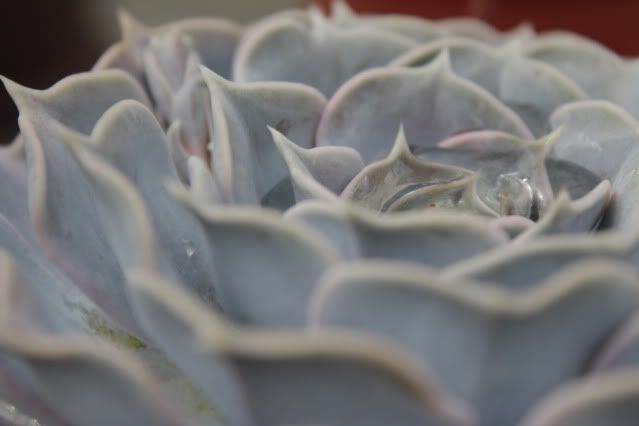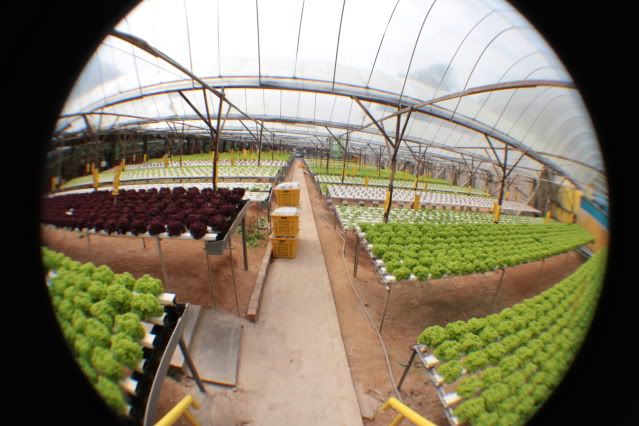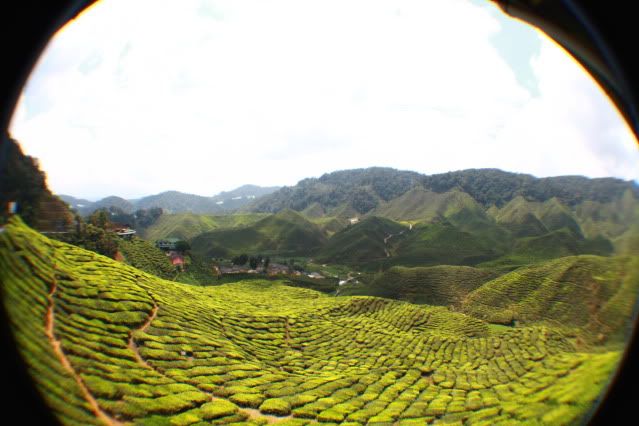 Tea plantations that stretch far, far away. It was really quite astounding, the view. Plus, as you admire the view, the smell of the tea leaves just engulfs you. Quite an experience I'd say.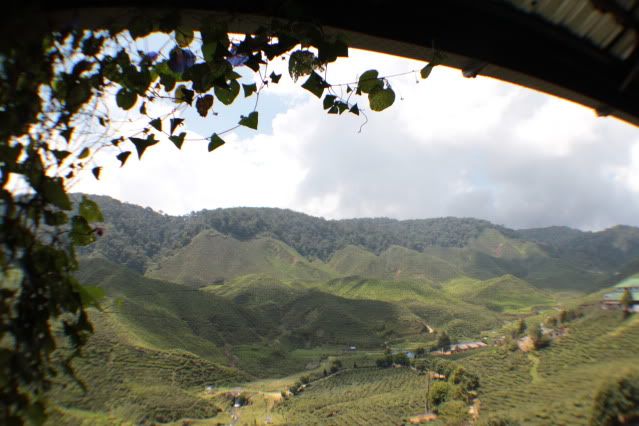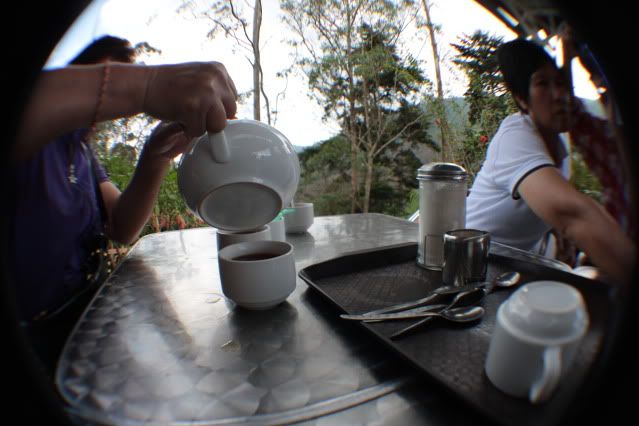 Went allllll the way to the tea factory - but it was closed for New Year's, so we settled for tea at the cafe. The way up was so treacherous it was scary. Roads were
so
narrow and steep. Don't ever go with an inexperienced driver, really.
Bee farm on the way back, they sold raw honey for RM$50 per bottle, which had really good health benefits, according to Mom. But raw honey tastes a tad weird for me, though.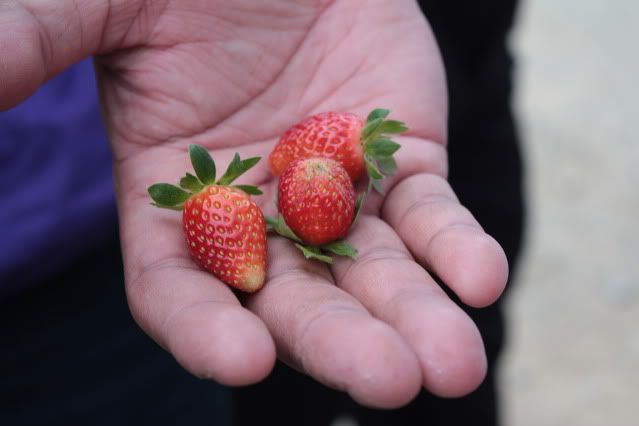 Uncle also
stole
took 3 sour strawberries for us on the way down.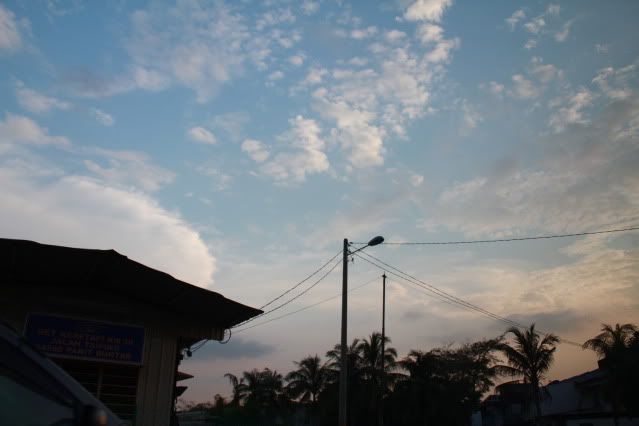 I look fucking haggard, but fuck that. We look happy, at the least.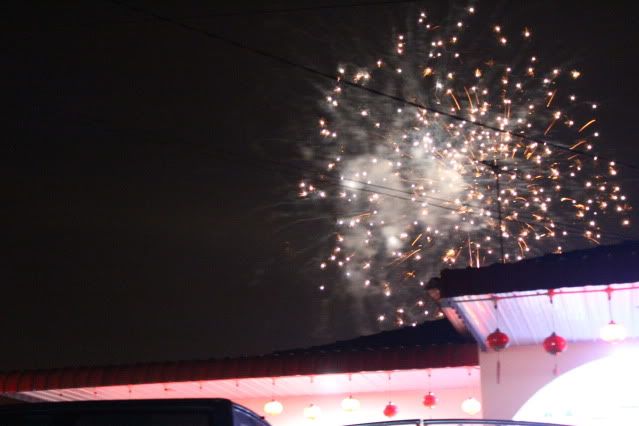 Memories, hmm...