♥

BB-baby:
Aww, thanks! But I'm not la, haha =x Thank you anyway! =D


♥

Huihui:
Haha, I won't treat you like him okays! Don't be lost darling, we kanbette together! Love ya! =D


♥

Bearbear:
At least you got a job I can't find one! =X I hope we won't meet 454854545487 years later k! =X Miss ya! (:


♥

z!p~:
Darling!! I miss you lot lot lot!! =(


♥

joel:
Yes yes, where's the spagetti you said to cook for me? =X


♥

Xiaoyinq:
Lol, I'm only human dear sweetie =x Of cos will pain =/ You give me hug & I won't pain anymores! =X


♥

chuchin:
Haha, I will!! Thankyou jinggggg! I saw the Xzhu vids on your blog, made me melt lor hahaha =x


♥

RELLE:
Haha, thank you! I'm cheer-ed up already! (: Hope to see ya too! :D


♥

x`lamb:
LAMBBBB!~ Aww where's my hug?! =X Hahah, thanks lambbb! =)


♥

April:
I know he will luhs, but the waiting time very long.. =( Thanks sweetiepie! (:
THANKS ALL

for tagging & consoling me!
I'm really feeling quite okay now, no worries! (:
&& I have ALOT of pictures to update today,
so all might take awhile to load (:
Be patient people! (:
P/S: I'm at Qns 50 of
The Impossible Quiz: Part II
already! (:
12 September 2007, Wednesday


Went to Courts with Darling to settle payment for Mummy,
but I
couldn't
pay cos she needed the Account Number!
(Later Mummy told me she went there & just paid without her Acc. No. ,the cashier bluff me! -.-")
Walked around
Ikea & Giant
(again)
& went home just in time for my 7pm show =D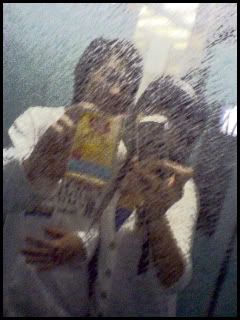 He's trying to promote
Yeo's!
Lemon Barley drink =X
I'm promoting my
Sony Ericsson
phone! =D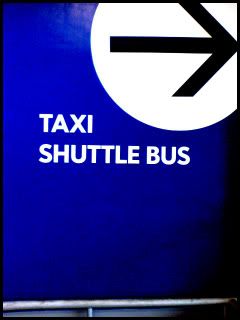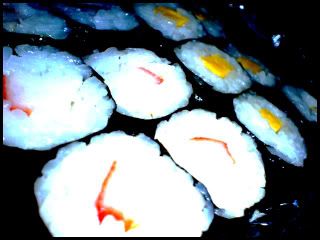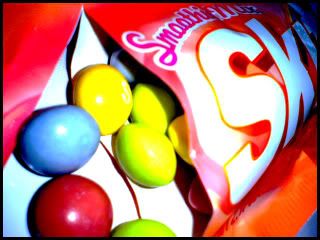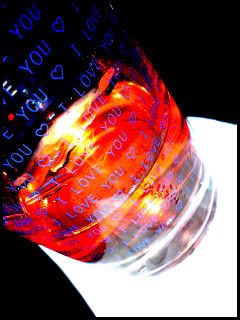 Let's get drunk tonight..
14 September 2007, Friday
Friday was a
sad
,
sad
day. =/
My eyes were
all swollen
from crying on Thursday =X
Thanks to all my darlings who aided me through the day! I love you allllllllllll! (:
Went to
Tekong Island
by ferry & almost vomitted cos the boat kept swaying!
Ugh, hate boats!
Ate & walked around there,
(saw so many

botak

's,

LOL

)
& then headed off to meet
Tako's
@
Plaza Singapura
for dinner! (:
The Pizza Hut there had a nice ambience, I like!
(P/S: Sorry to my fellow Tako's, who were probably frightened by my

sudden breakdown

@ Pizza Hut =X)
We went to play basketball @ the arcade & almost got hit by the ball, lol =X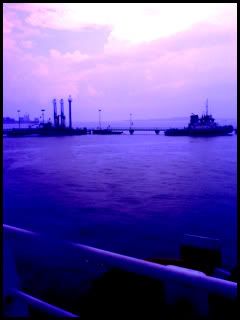 On the ferry @ Changi
(Er, I'm not sure where either =X)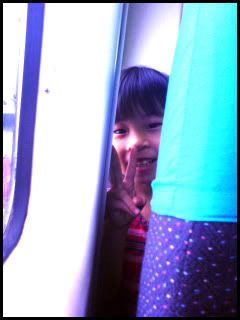 Darling's little sister,
Xueting
(:
I always like holding her hands, hurhur (:
The meal they provided @ Tekong, very
fattening
indeed!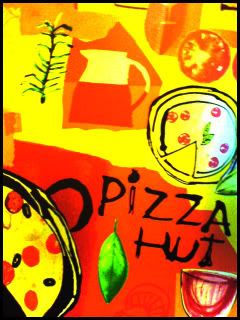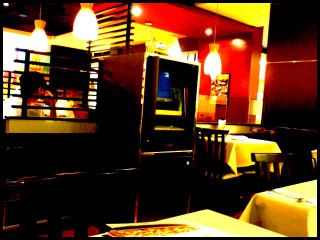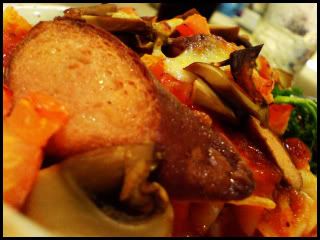 Sausage baked pasta
(Or something I forgot -.-")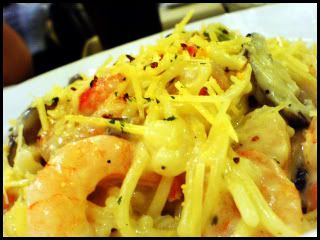 Creamy Pasta
(Or something -.-")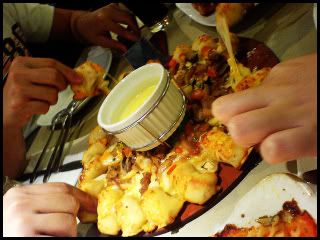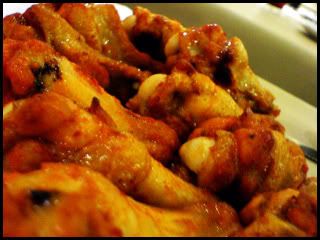 Spicy Drumlets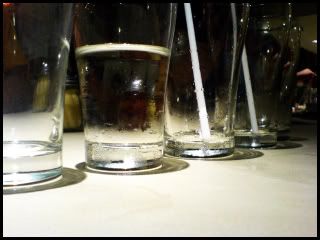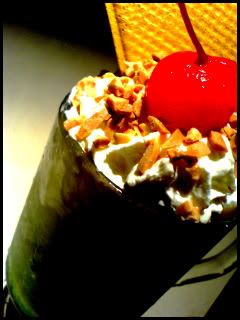 Fruity Paradise
(Or something.

FINE

I'm horrible at remembering names -.-")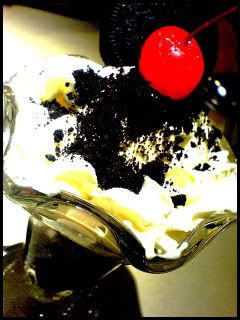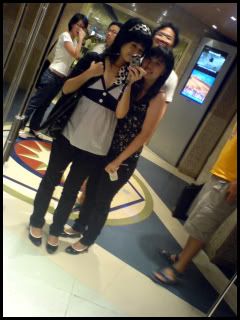 Beloved Tako's!
Greg is the one in yellow (:
15 September 2007, Saturday
Headed to
Pasir Ris, Simei
, then
Bugis
all in a day!
3-inch heels killed my legs
totally
, blisters
everywhere
! =/
Went to
Simei's SE Center
to fix piggy's phone but I don't think they did anything except scratch her cover -.-"
(There are a few dents on her cover now)
After which we shopped & rested our
poor legs
@ Bugis Cafe,
& I gave up on my heels & took them off, walking home
barefooted
=X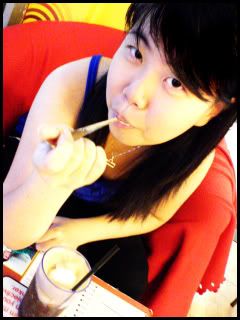 She's enjoying the Coke float (: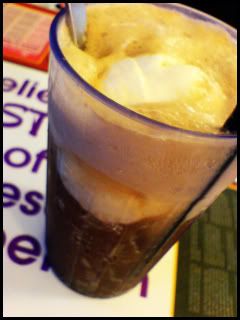 Very niceee coke float!
(Which cost quite much =X)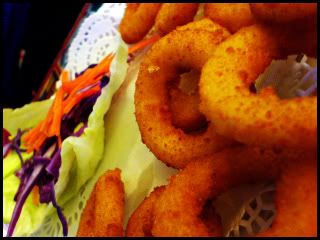 Onion Rings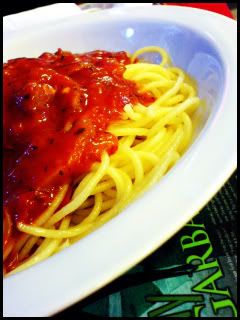 Spagetti
(My loves!)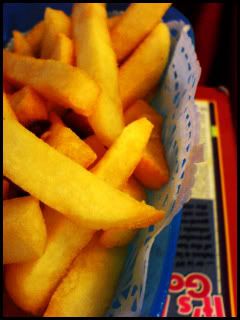 Mountain Fries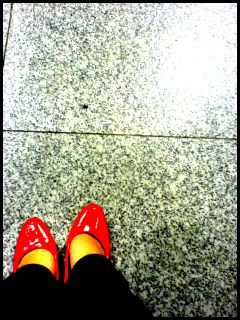 Heels which killed me.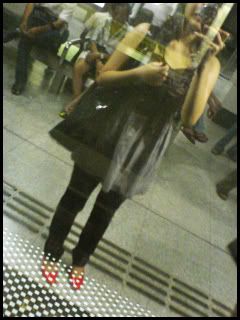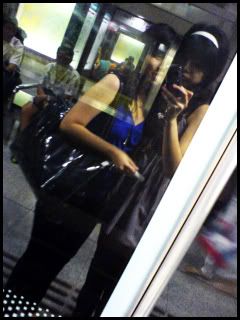 She's my other half & I'll die without her (: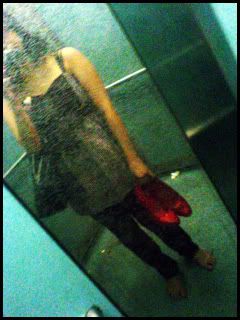 In the lift,
barefooted
.
LOL
.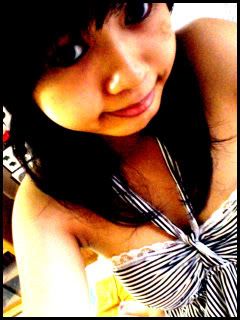 So it's 11 days more till 28 September..
It's the calls that you give me daily that gives me the strength for the days ahead.
They're vitamins for

my heart

<3