weeets !
see i updated !
so i wont have to get my head run over by whatever&whatever.
wahaha. =DD
today went shopping with my mom ! =)
went to doubygaught& bought
STRiPY
clothes x))
i think im
obessed
with STRiPES. ahaha !
after that we went to watch
HAPPYFEET
~
starting abit sian, so many ads. hahas thn it got sad in the middle la, studpid penguin kenna caught, hai wo almost cry. thn in the end is happyending !
but is weird de, because the penguin can tapdance thn the humans @ the birdpark decide to let it free back to its home with a beeping locator? [o.O]
thn whn the penguin returns EVERY SiNGLE one of the penguin starts to tapdance together.
LOLS. kinda funny. i guess thats why the majority of the people there were KiDS. (im
overgrown
, hahs!)
after that my mom wanted to go carefour so we headed downstairs. we were at lvl one when she suddenly like so gan chiong liddat, chiong on the escalator to b1. thn im like, mom its on lvl one la! thn she run back. hahs ! damn funny la, she run abit long thn reach cos it was going down and she was running up. LOLS !
alrytes, pictures again! i guess my blog is
DAMN
lag. lol~
after the movies..
i came out & the FiRST THiNG i saw was THiS !
omg shi shuai de can ~ ><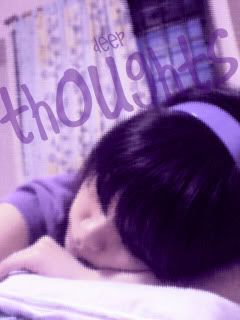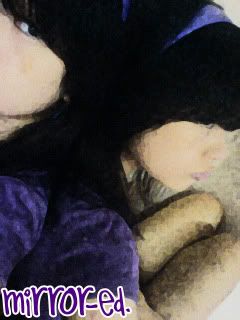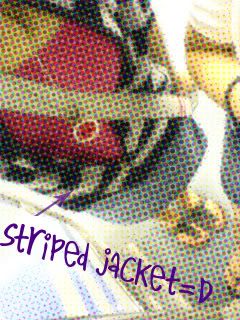 i told you i had an obsession with STRiPES.
wahaha =xx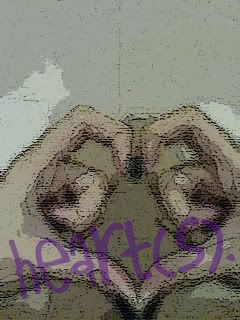 it's tml.
i CANT wait ! =DD
it's tomorrow when i can FiNALLY meet you again !everyday without you feels like eons !gahs ,estatic !