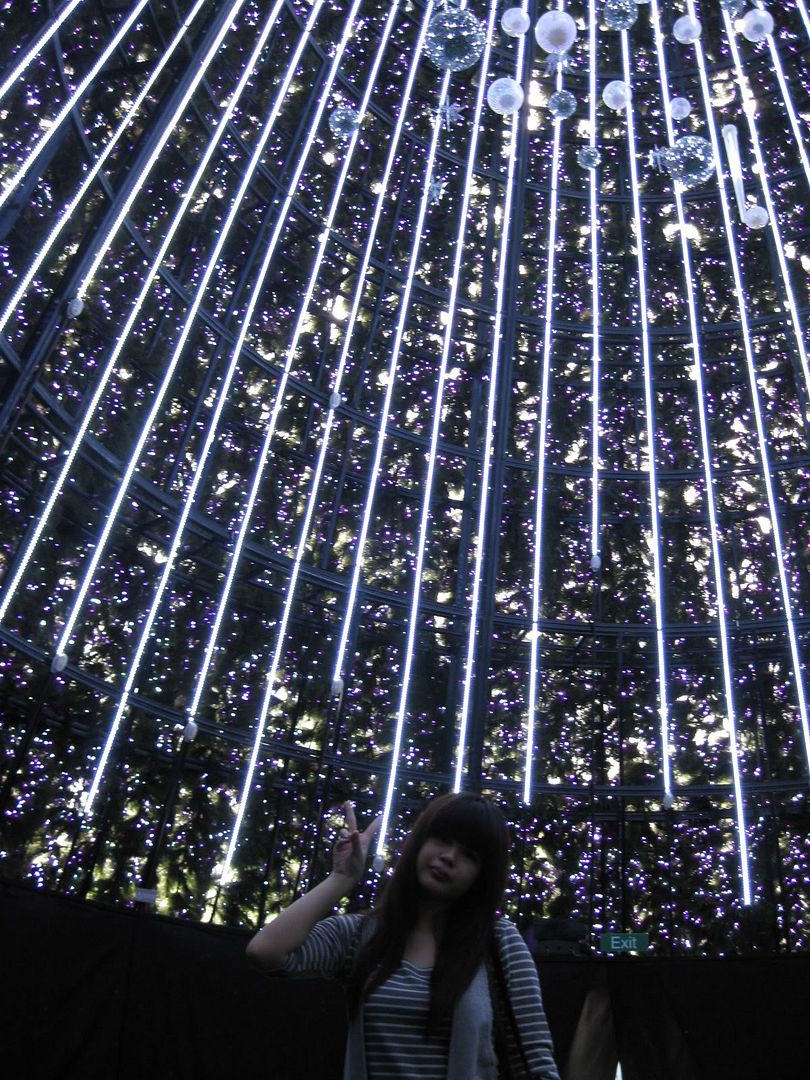 It's Christmas, and what plans have you for today? Me & baby didn't go to the craaazy crowds in Orchard this year, got so tired of being human sardines! We stayed home, opting to go out today instead, to the
National Museum of Singapore
! (Free admission to ALL galleries there today, including to the Gallery of Quest of Immortality,
Quest for Immortality - The World of Ancient Egypt
wooots!) Majorly excited, cos there's real mummies there! :D
(Anyway,
check out this link
for more places which offer Open Houses on Christmas Day/ New Year's! :)
Anyhow.. I'm trying to upload pictures but my photobucket keeps crashing and I have no idea what its' problem is.
(I've written to Photobucket and apparently they said it was my Flash Player's problem. HOW CAN IT BE the flash player when it's only happening to 1 of my 3 accounts!! Ahem. Calm, Liping, calm.)
(I won't let anything deter my Christmas spirit! *-*)
Ahem. As I was saying. Christmas! I've only gotten gifts for 6 people this year! Now that I think about it, better yet that there's no gathering! You don't wanna come, fineee, cos I'll just save my money then :D Me & Shimin will be exchanging presents instead, just the two of us, at Grandma's! I alone have more than enough love for her and Grandma anyway ♥
Presents for my dearest people~ They all contain different items! This one's for Shimin (I'm putting it here cos by the time she reads this she would have received it anyway LOL!)
And this one's for my dearest baby! He
really
liked the Gingerbread man I drew LOL! (*shy)
Hope y'all get many presents and love this festive season!
♥ Have a Merry Christmas y'all! ♥