T.T
this draft has been sitting in my blogger for
VERYLONG
.cos my
stupid
internet connection is like
#$%^
hence cant update .like jing
always
say ,Ctrl + C before you publish !if not will later blogger
EAT
away your post ,LOL .
riiiiiiiiights .interview .
no ppl
called back luhs ,so that means -.-" && friday ar me&piggydarling went to this place in Loyang search for the place ,zz the woman who called gimme
WRONG ADDRESS
.is supposed to be 13 xxx lane ,she tell me 11 xxx lane .there's NOSUCH lane there lor ,wtf .in the end ar we found the place the security ppl said the interview was over 2DAYS AGO .which was the day she called =.=
jobjobjobjobjobjob
iwnaJOB
!
last sunday went with joel&hui&mydarling to the Euro funfair at compass there .sadly didnt go on any rides cos there werent too many ppl there&it was quite ex =X
lesson learnt that day ,boyfriends&own cliques ,hard to match together )=
gahs the weather so
hot
recently T.T i think i might just turn into roast pig =.=" mydarling said ,nvm ,roast pig nice to eat =.="" the end of the world is coming
we're all gna die
T.T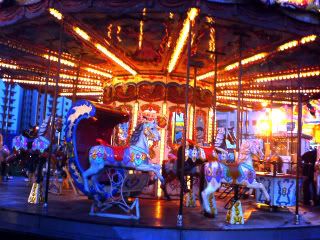 Euro funfair picsss (:
i wna go on the Euro wheeel next time !~ when the seat is dry that is .HURHUR !
chuchin !
happy
belated
birthday
!
got no present for u ,giv u
kiss
want ? =xx
hahaha =xxxx
mybabyboy ,will you stay by my side like you said you would?
would you hold my hands&promise nvr to let go ?
or would you give me

empty promises

&break my heart all in the end ?
tag

replies

sssssss;
xbear:
hahahah ,okok lar ,dont sad lar bearbear !thn next time u must tag me MORE often ar ,if not i go flood ur BLOG .LOLOL
chuchin:
lol ,really ?u all go organise lar ,i incharge of attending the outing jiu hao .wahahaha =x
april:
i didnt !ask ur boy top up for u lar ,hurhurs ! (: