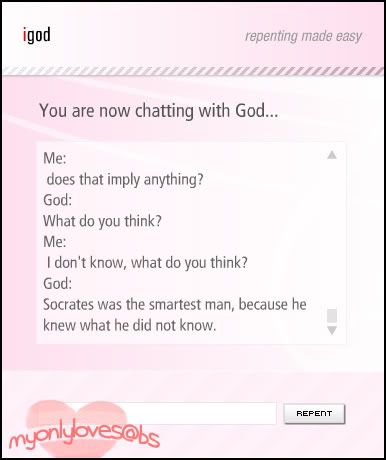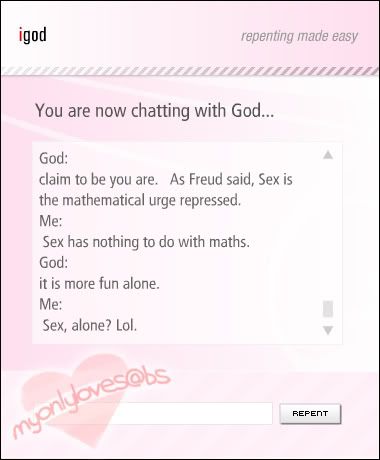 Chat with
iGod
(:
Have not logged into Friendster for around a month already.
Everytime I see those friend requests & testimonials in my email,
I'm reminded about them piling up in my account.. =.="
I guess it's time to clean up & stop procastinating!
I met a retarded person who tried to impersonate me on Huidarling's tagboard. (:
She even said "how nice her shop was!"
(From here you can see her identity already, hohoho)
Hello to
Miss/Mr No-Life-Person
, I hope you can get a life for new year! :D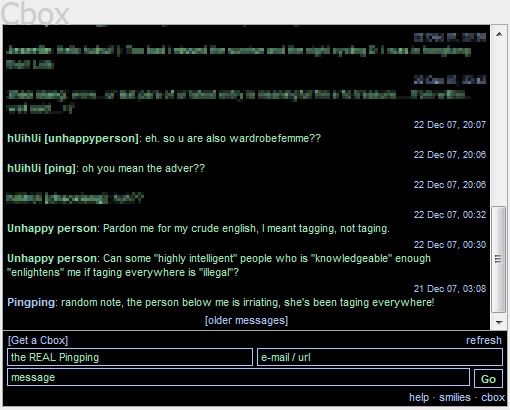 It should be, "Can some 'highly intelligent' people who
are
knowledgeable enough
enlighten
me if tagging everywhere is illegal?"
It's not illegal, but it's irritating (:
Yes sweetie,
pardoned
. HAHA.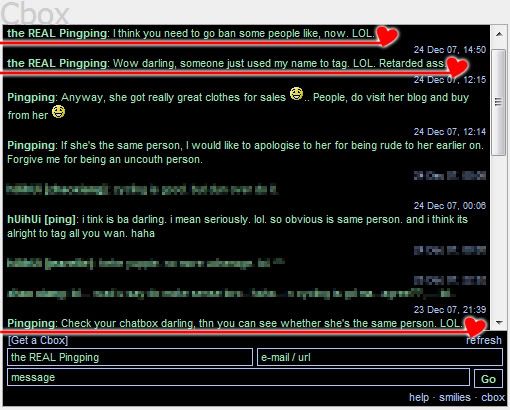 Yes sweetie, have the audacity to impersonate me & say such good things about your shop,
how _____ can you be? (:
(Fill in blanks yourself, hoho)
Random Xiaogui banner made for a friend, haha :x
Today is Sotong day!
(Sotong: squid or meaning a muddle-headed person)
I went out with the intention of sending out my postages, & lugged 4 parcels out to send them.
Upon reaching the stamps dispensing machine, I opened my wallet,
only to realize I didn't even bring enough coins, cash, or ATM card. =.="
I only had $1.90 worth of coins
(Which only was enough for 1 postage parcel or 1 milk tea, hohoho)
I returned home full with 4 parcels & 1 milk tea. =.="
Watched
National Treasure 2: Book of Secrets
&
I am Legend
last weeks with my darlings! (:
National Treasure 2: Book of Secrets
was really much much better than what I anticipated!
Right action, right timings, great movie! :D
Am really looking forward to part 3 (:
Whereas for
I am Legend
, as compared to National Treasure, it wasn't as enjoyable.
I hated the ending!
But but, the part when his dog died, I really felt like tearing :/
Will Smith's acting is really good! (:
Love his acting, not so much about the movie though :x
Maybe, I do not know my friends as much I think I do.
There are so many things I
cannot
say,
cannot
do,
cannot
explain,
cannot
clarify.
Everything is
cannot
cannot
cannot
!
Then
what can I do
,
really
?
My heart feels oh
(-so-fuckingly)
heavy, I think it's dragging me back.
Ah,
emo
crapppppppp!
(Suddenly I feel so disgusted about myself, zzz)
New year resolutions:
Cut down on late night suppers & start diet plan!

(Have to look nice for relatives for New Year!)

Stop binging on Curry Maggie

(even though it's so addictive)

cos it causes pimples outbreak!

Stop crying for every little thing & get a new temper. HAHA.

Throw away the penknife

(& get a new one. HAHA.)

Start saving, refrain from splurging.

(I said refrain, not stop. Lol!)

Maintain all

oh-so-important

relationships!

(Namely the 8 who got my X'mas sms-es :D)

Hope that I can be a happier me!
♥

Outing to Sentosa with Malaysia relatives~
My Malaysia relatives came to Singapore for afew days last week! :D
Stayed from Saturday till X'mas over at my house :D
My cousin came with his mother, & mom & I brought them around (:
I brought them to Sentosa on Sunday & mom was in-charge of other days (:
(Darling was supposed to come also but he had to move :/)
Didn't go to much places at Sentosa cos of the rain, but I guess they enjoyed themselves much! :D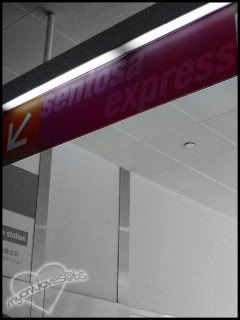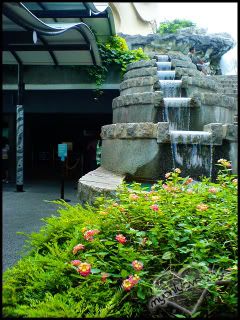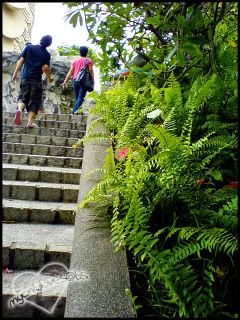 My cousin & his mom, haha :x
(Though they weren't the main point of the picture :x)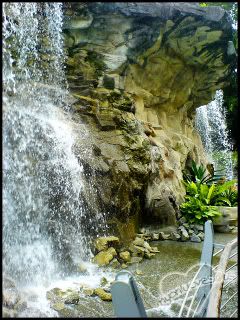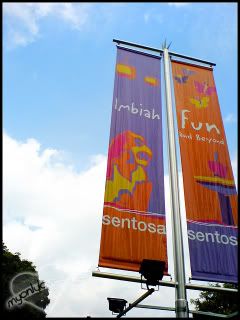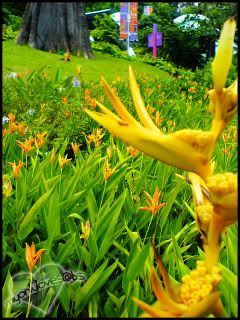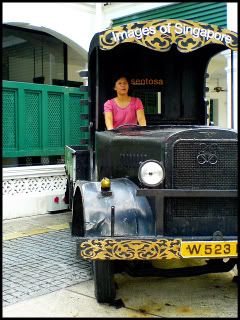 Actually my aunt looks so much like my mom!
(Okay duh, they're sisters = =")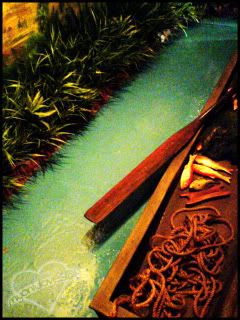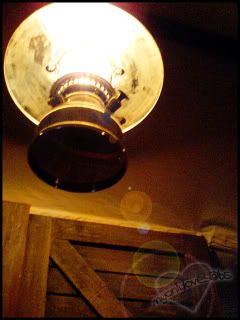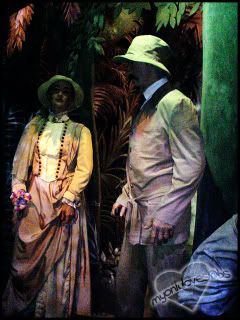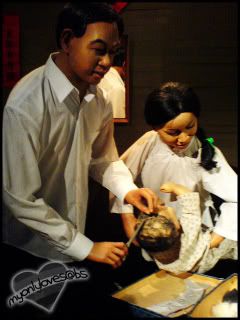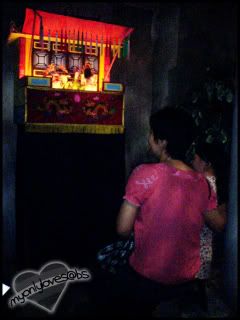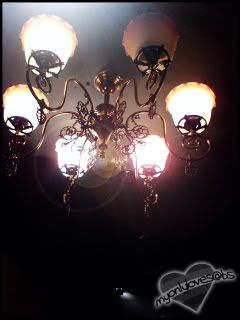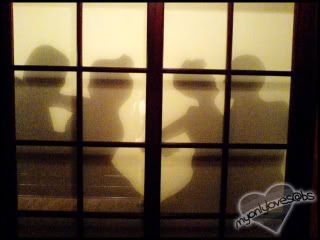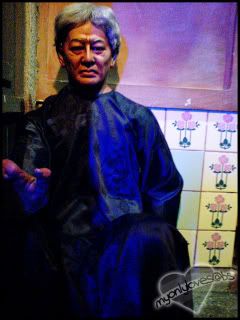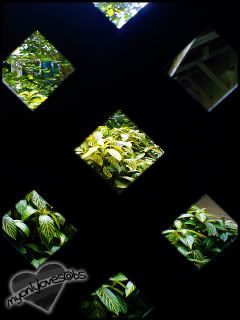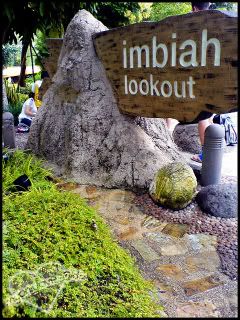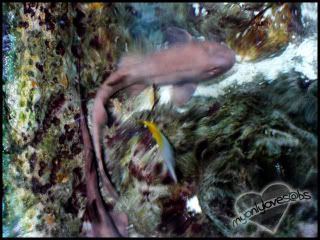 Touch Pool @ Underwater World :D
The skin of the sharks felt soft, slightly leathery & very different from usual fishes!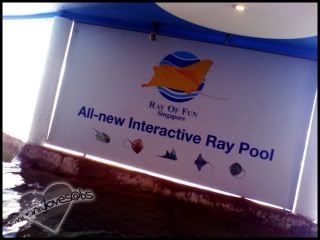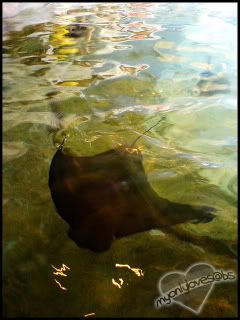 Me & my cousin only dared to stand & watch, the rays were swimming at high speeds
(& we were scared HAHA.)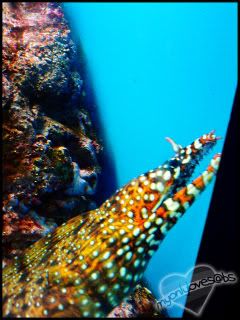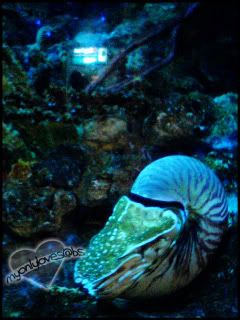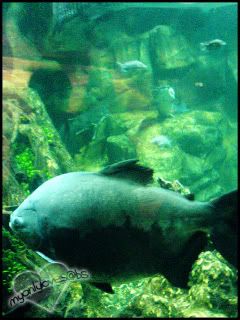 This fish is
343545768797 times
bigger in real life. Really.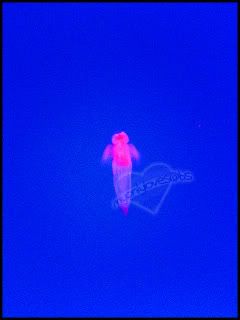 Angelfish!
I was the only one who managed to capture it looking like an angel the most,
hohoho :D
It's really tiny in real life.
REAAAALLY
.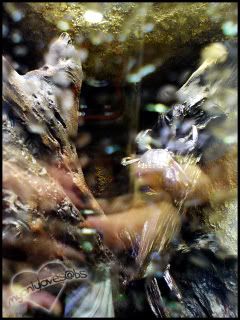 (You can see my phone & my hand on a random note. LOL.)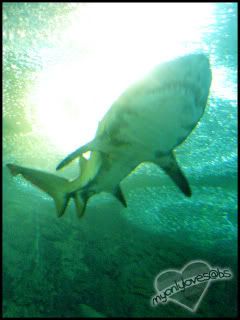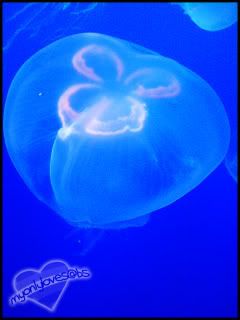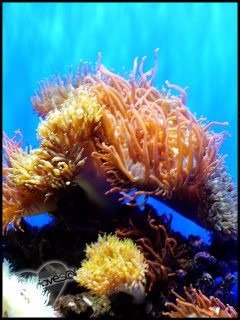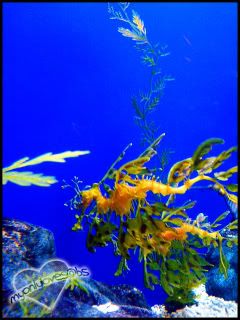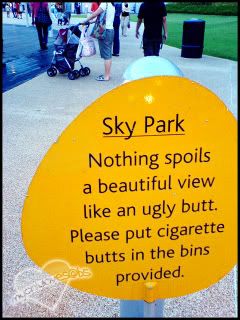 ♥

Christmas Day outing! :D


Went out on Christmas eve with my mom, relatives & Darling for the first time to town!
(With mom & relatives, that's a first :D)
Bought snow sprays along to have some funnnnn, hohoho :X
Indeed, sprayed many people & got sprayed, but Darling is keen to have his revenge on more people next year haha!
(Mom & relatives stayed safe at a corner sitting & watching while me & Darling went to 'war' :x)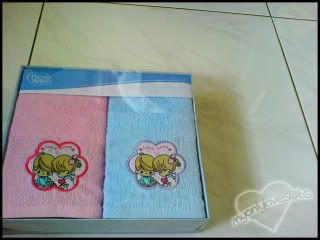 First Christmas present from piggggggy! (:
Loveeeee you darling! :D
My mom & my aunt, hahah :x
My Darling! :D
(Darling don't kill me, I censored your face! LOL. :x)
Pretty Christmas lights (: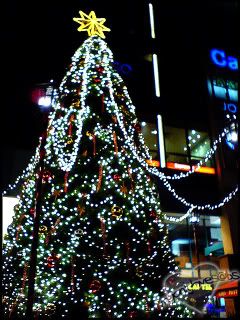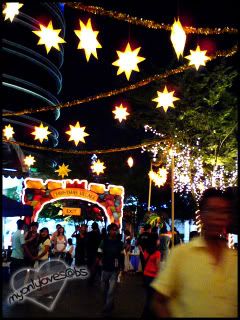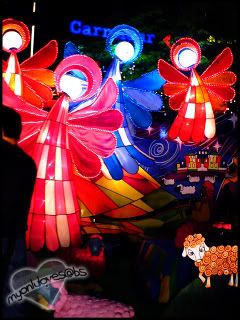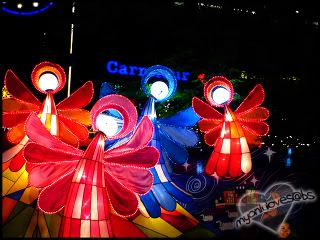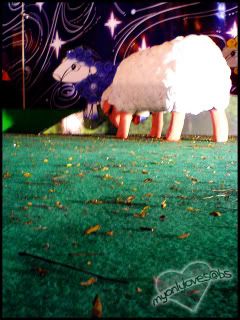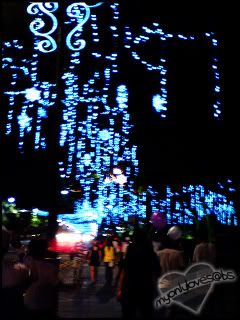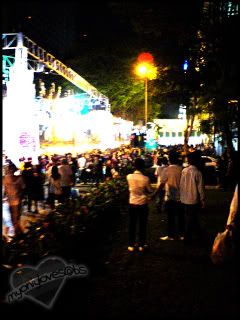 HMV crowds.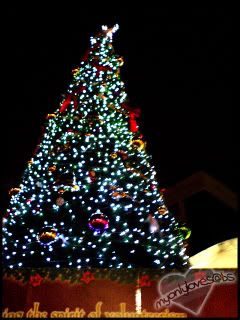 One very funny scenario happened while I was about to take this picture.
I was about to take my phone out of my pocket when a guy he came over, he said,
"Miss, sprays are not allowed to be used in this area."
I took out my phone & said,
"But I'm only taking a picture of the tree..."
He said sorry & quickly ran off. LOL.
My cousin~ :D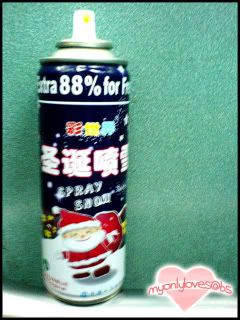 The deadly sprays :x
Ours were more powerful cos ours had colors, hahah :x
♥

New Year's Eve with precious people :D
In the morning went to Pasir Ris with piggydarling to meet her buyer at
10.15AM!
Walked around & had breakfast/lunch at Wan Chai, piggy's Wanton Noodles were niiiiiice!
So was my honey coated toast! Totally fattening but worth it~
After that headed home & waited for Darling to book out from his camp (:
His camp is so far lah, it takes him at least 2 hours to come back! :(
Went to see fireworks at Esplanade area & intended to meet his friends, but the crowd there was so scary = ="
Everywhere was blocked & we got lost trying to find the MRT, HAHA. = =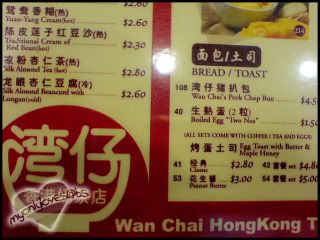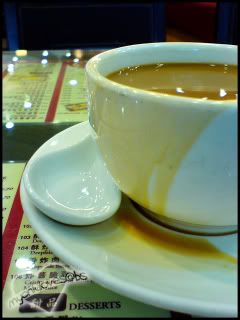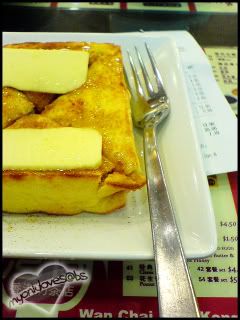 My set had coffee/tea, toast & eggs for a cheap price! :D
Piggy & me spent some time cracking the eggs, haha!
Piggy's milk tea~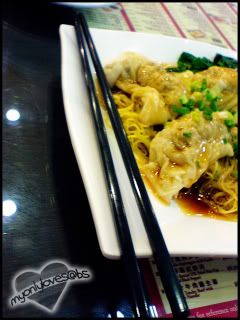 & Wanton Noodles with hugeeee wantons!
Totally to-die-for :D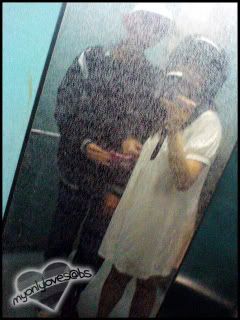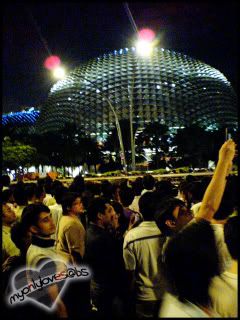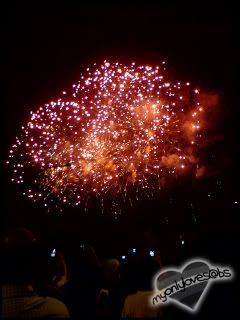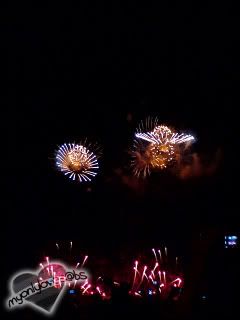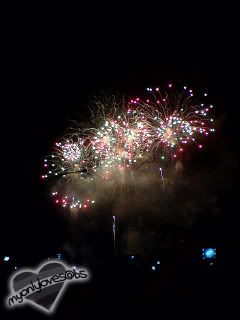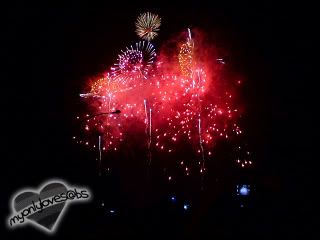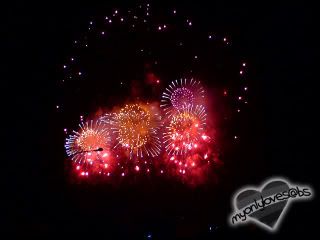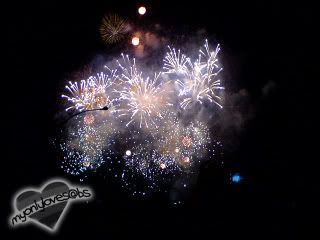 Happy 2008! :D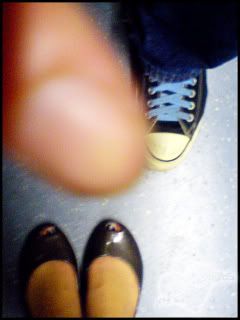 Darling thought there was a hole in my shoe, haha :x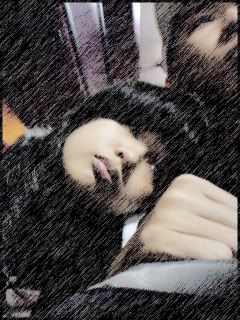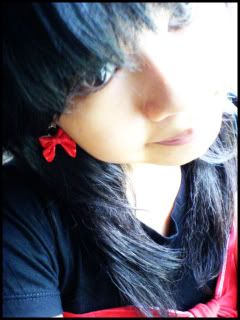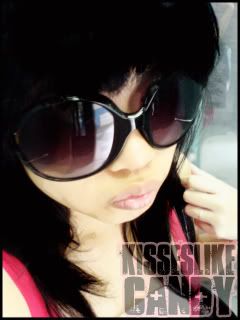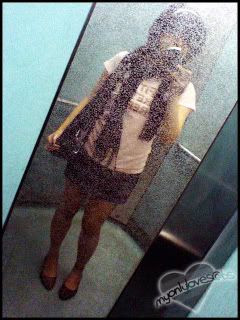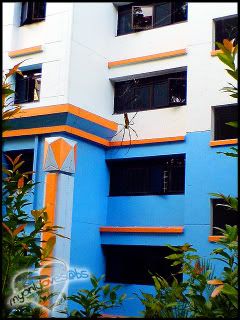 Random: Saw this
super huge spider
on my wall home,
& the wind was blowing so big I was scared it would fall on my head :x
I took a picture & ran off! HAHA.
Random: This post has been in the drafts since 20 December 2007. HAHA.
Random: Has been blogging since 6.30pm, finally finished 5 hours later! LOL.
Things change, & people change,
& that's something I cannot deny in the new year...
I hope this year will be a better year than horrible 2007, will it?
Oh great, I started 2008 with negative thoughts, ugh = ="