It's funny how sometimes once I've put my mind on things, something else would happen and shake my decisions again.
The love and hate I have for you is on a par. I hate how easily you shake my will & dismiss me easily - though you, are always, always edged in my mind. I hate the most about that myself - I can't seem to drop you, though you scald my hands like a burning coal.
I wish sometimes my heart was more open, so I can perhaps take out things I don't need from my heart - in this case: You.
I am filled with a mixture of happiness and sadness everytime your name flashes on my screen. I ponder if I should leave it - but that thought is never there longer than a second, then I snatch to reply.
Merely nothing but a puppet, played by your actions.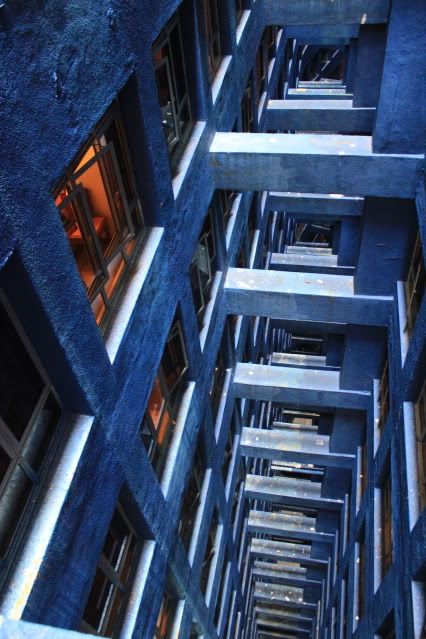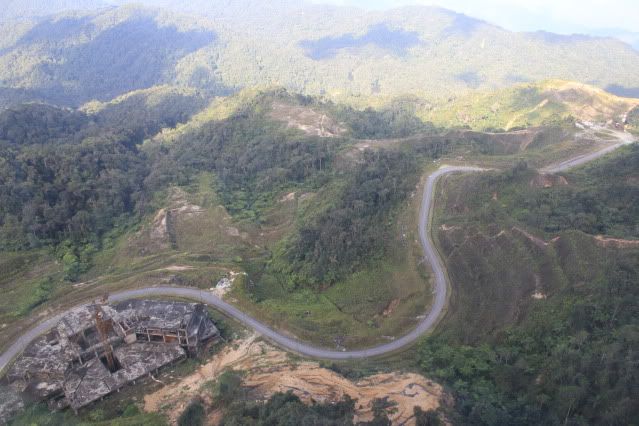 View from our hotel room. Not much of a view, I reckon, & pretty creepy at night cos it's pitch black out your window.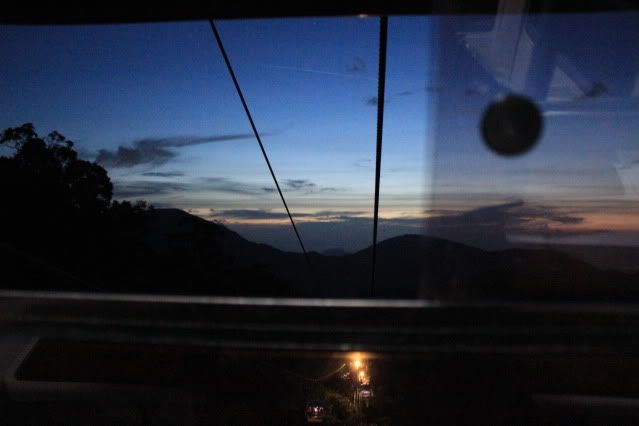 Went on the cable cars - apparently there's 2 of them in Genting, we took the one with the longer route
to waste time
.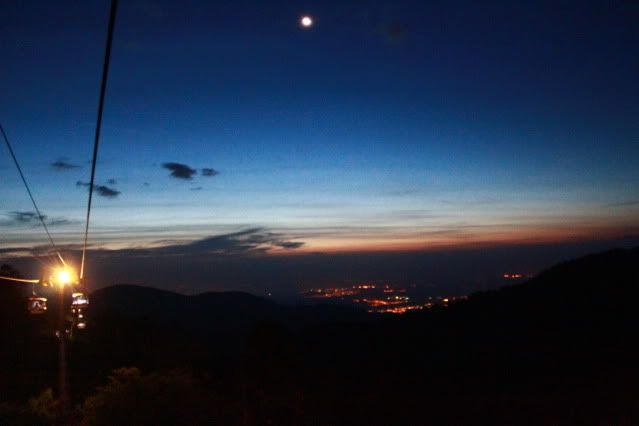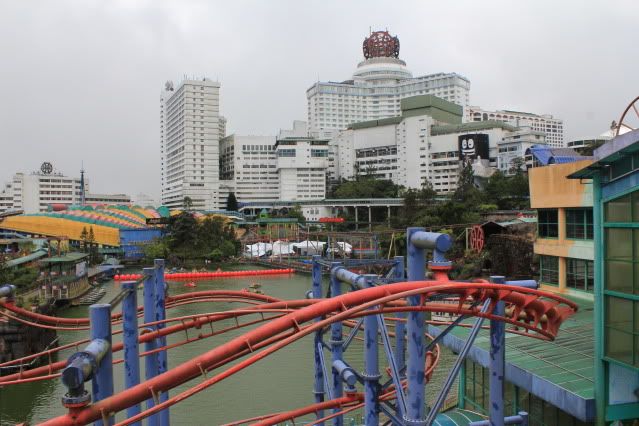 Went to the theme park the next day.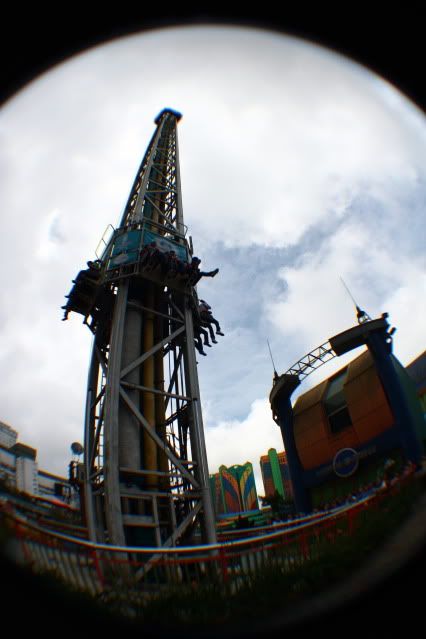 I just refused to go on this with my friends. Rollercoasters yes, but this? No thank you.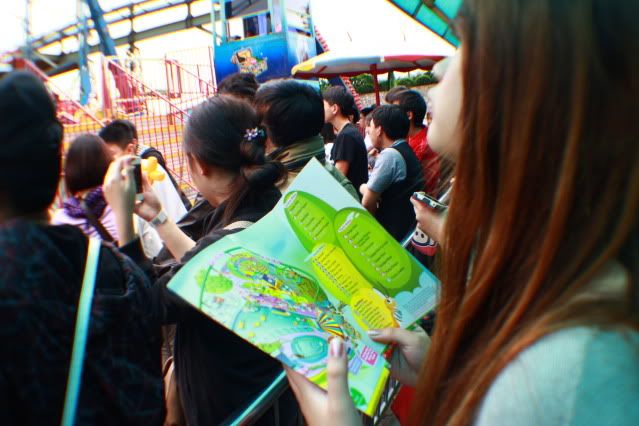 Waiting in line for the Pirate Ship.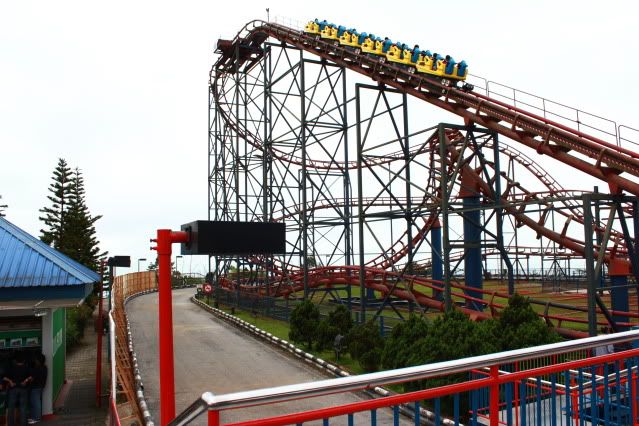 Then the Corkscrew - which was nothing much compared to Battlestar Galactica at Universal Studios, seriously.
I like having ice-cream in cold weathers.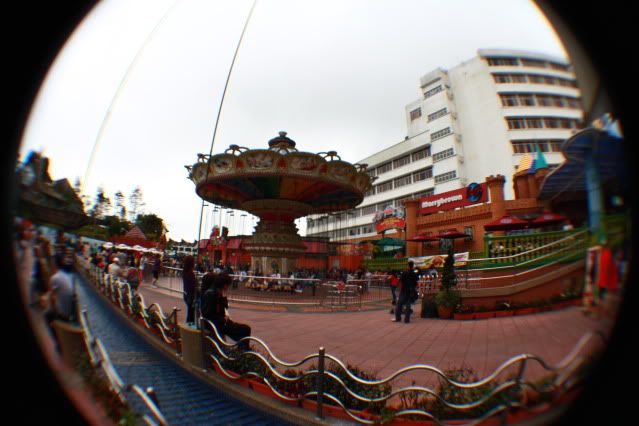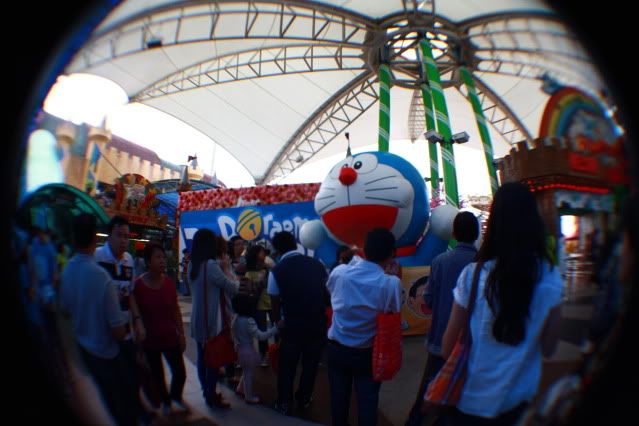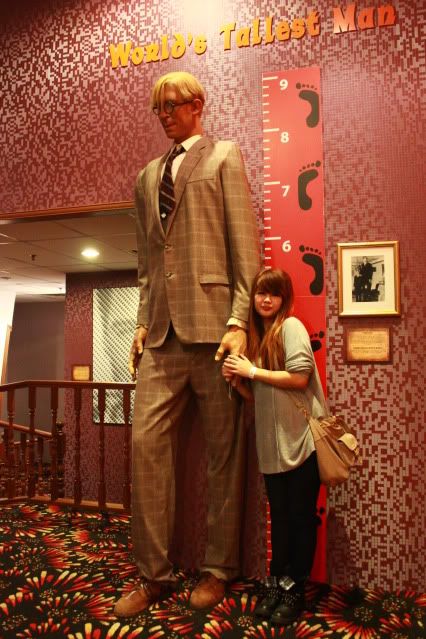 Off to Ripley's Believe or not next.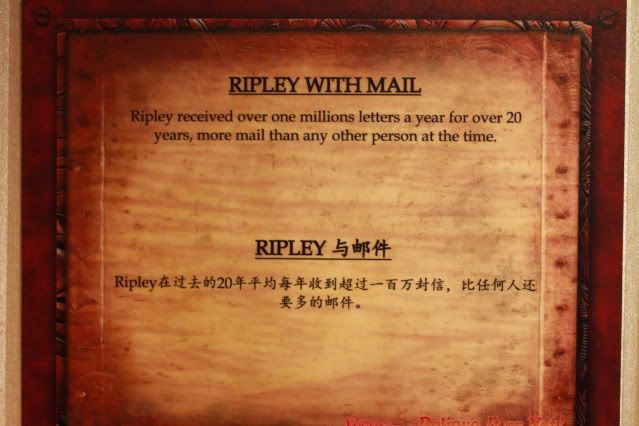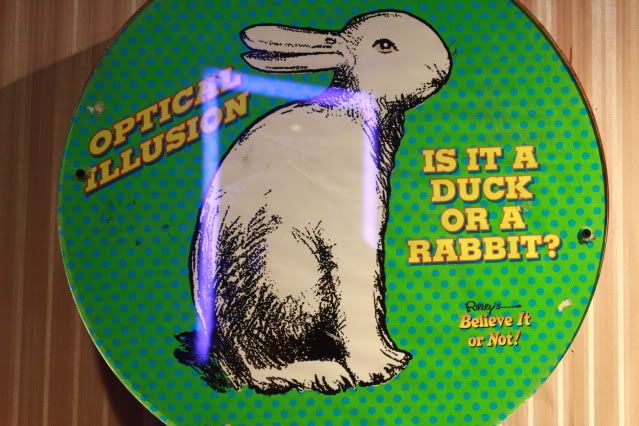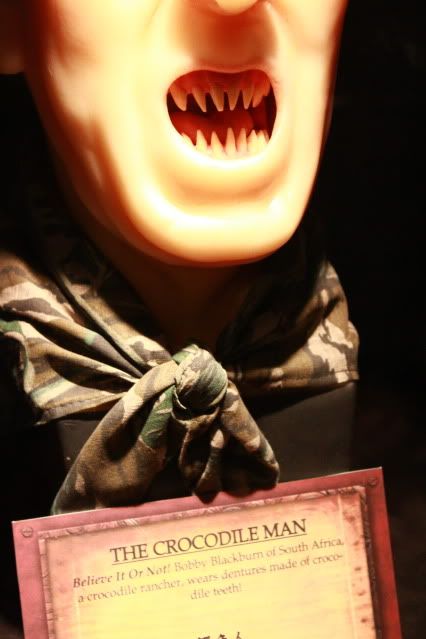 That about sums up my Genting trip this January - a word of advice: Don't go during New Years' seriously. The crowds were a pain in the ass.