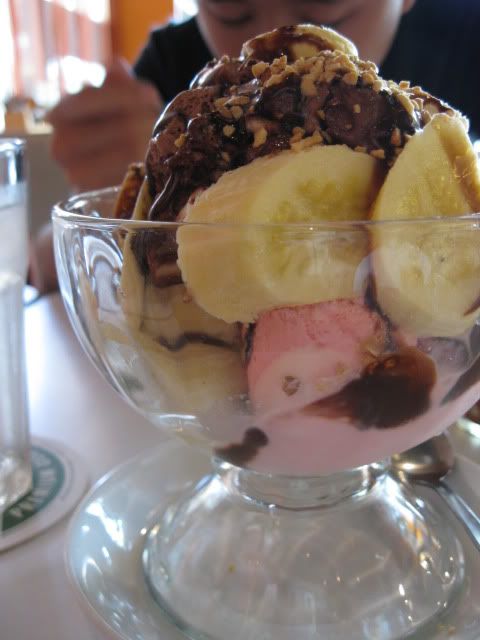 Before I start the post, here's today's random picture! Some sundae I had with Joel and Hui afew months back, (I think)
(On a random note, I finally reinstated the
Haloscan comments
! :)
Anyway here are the pictures for
AOH '09
! I went only because Darling was gonna perform!
It was on the other side of the island from me, and Greg was my saviour on that day, if not I wouldn't have gone alone. (Meeting at an ungodly hour of 9.30am = woke up at 7am, the place was FAR)
Being with Greg is very easy, you don't have to think of a specific topic to talk about, all we did was banter! That's why I love him, Greg's always so nice and very caring towards people :D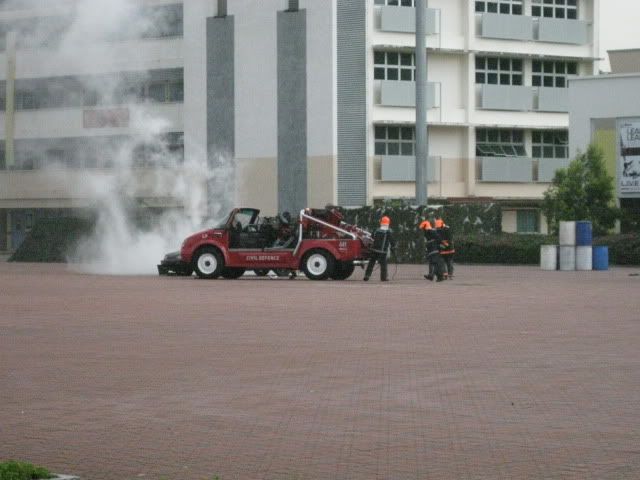 Pictures are kinda blurry because I forgot to clean the lenses. LOL.
(*points) Darling is the one in the car, with the gun, being very lazy.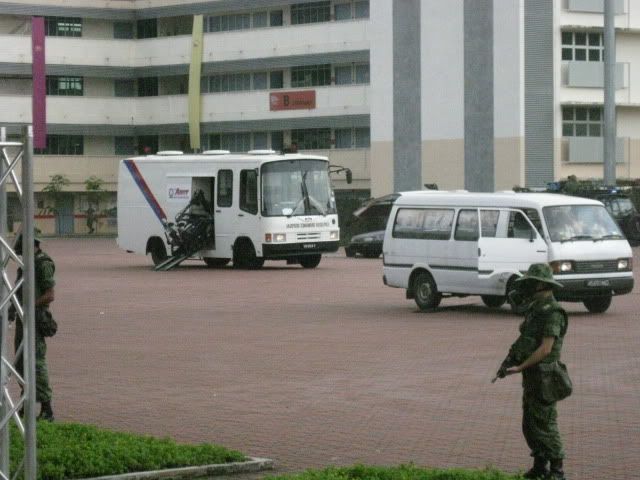 The guys acting as thugs had it tough. They were being dragged around (literally).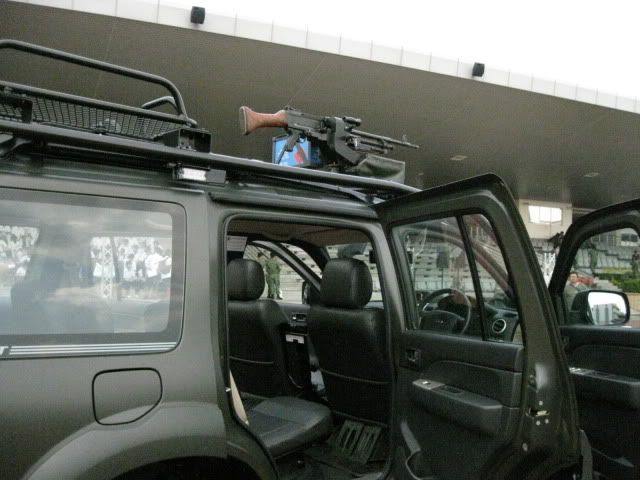 And we could go down to take pictures! (And I took this. One.)
(I think Darling's response when the audience started streaming in was: 'Please don't step on the seats ._.)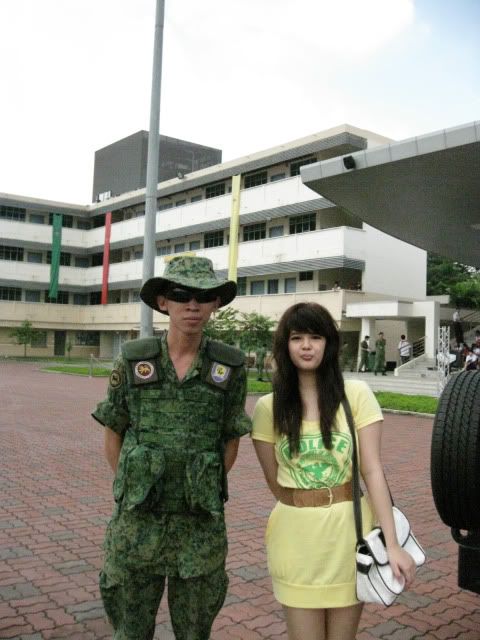 Me with insane big hair LOL! (I have flat hair now. *sad)
(Rebonding last week at a price of $68! Mad cheap, same pricing regardless of length, with free hair treatment as well!)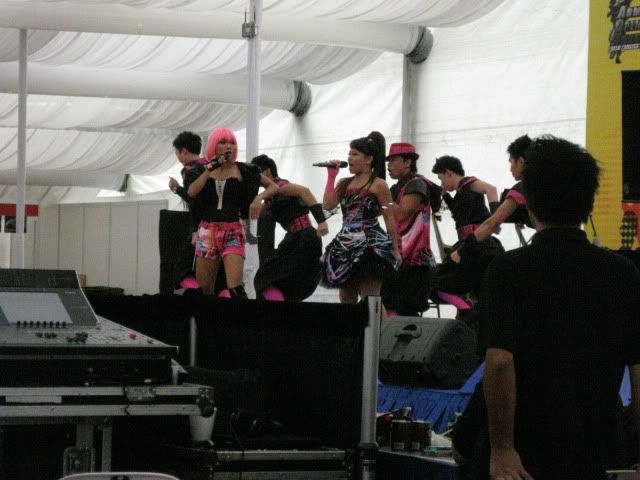 Men and pink tights.. All I can say is, they're not really my thing. :s
(I think when they started performing me and Greg's expression was: *stunned*)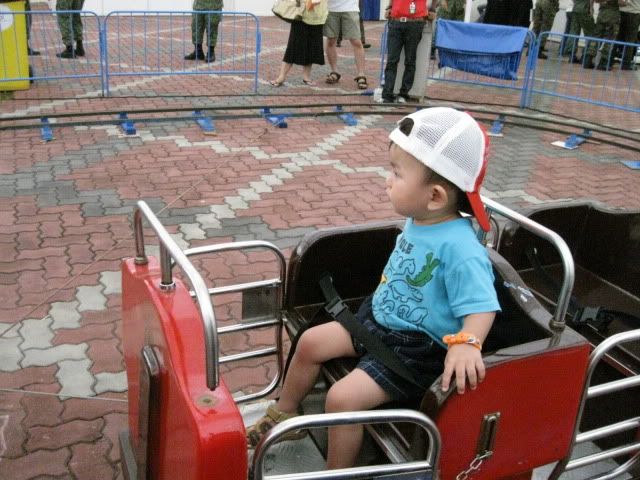 Super cute baby boy! Just felt like pinching his cheeks!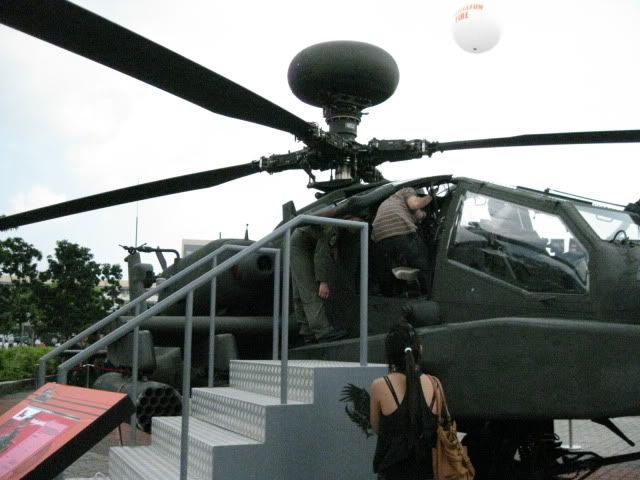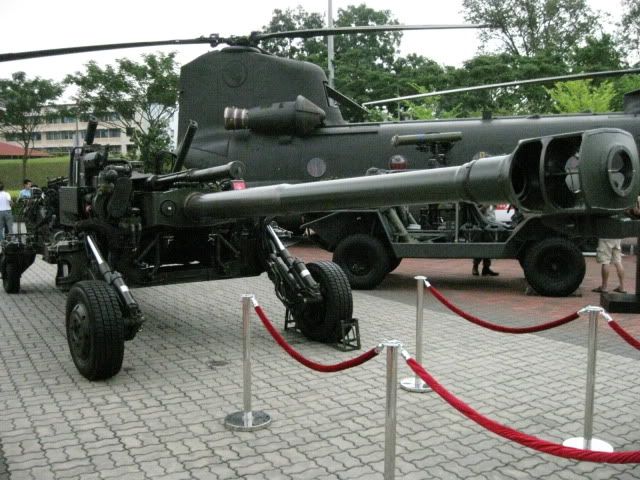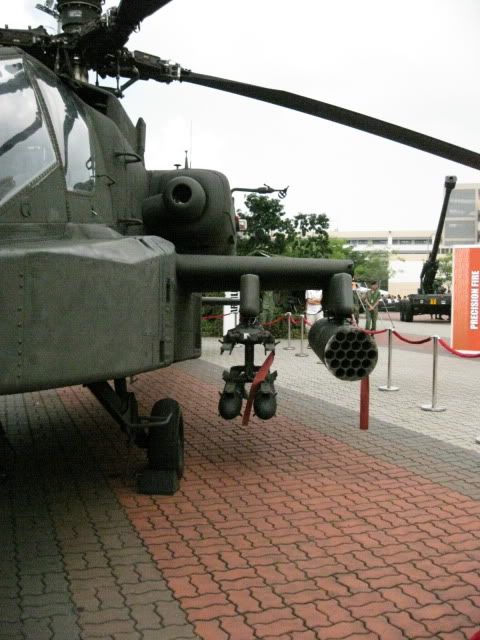 All we can say about the uniformed men stationed there were: overly-helpful.
Me: (*pauses to read the sign about the machine)
Uniformed guy: (to Greg) Can I help you and your girlfriend to take a picture? (*smiles brightly)
Greg: Uh, no it's okay, thanks!
(Me: (*thinks) And we're not really a couple, we're besties....))
Uniformed guy: Okay, no problem! (*smiles brightly, again)
Imagine this everytime we stop by 1 machine. We stopped by around a dozen machines.
Everytime a uniformed guy stepped closer, I'd tell Greg: "He's coming over. Should we run?" LOL.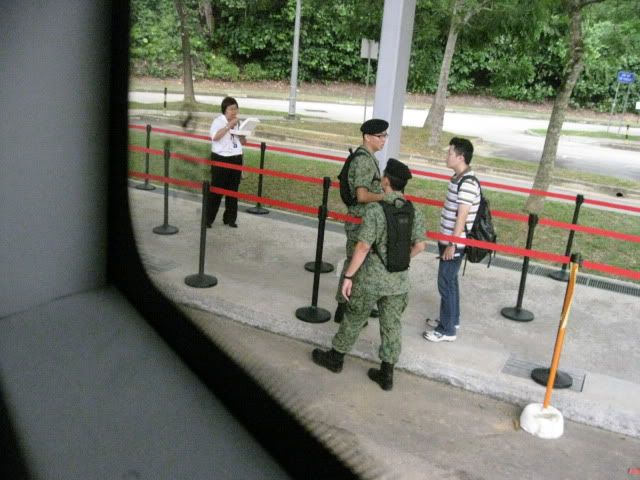 For more pictures of the AOH'09, proceed to the
AOH'09 website
or to
my facebook album
!